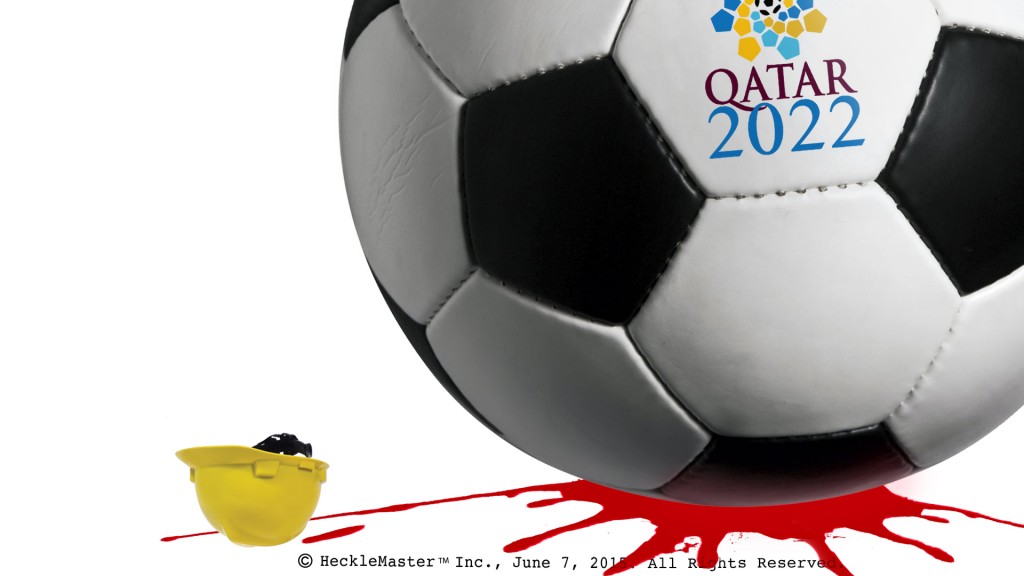 The world of the most popular sport, football(soccer), was rocked recently by the Swiss arrest on U.S. corruption charges of 7 senior FIFA officials in a $150 million bribery investigation. The officials will be extradited to the U.S. to face the charges.The focus of the charges is the alleged bribes accepted by the officials in order to secure the rights to host the 2018 World Cup in Russia and the 2022 event in Qatar. The mainstream media has focused on the bribery scandal while ignoring a directly related tragedy.
In a report from the International Trade Union Confederation, 1200 migrant workers from India and Nepal had died while working on World Cup projects in Qatar between 2010 and 2014, and that an estimated 4000 could die from work related incidents by the time the games open in 2022.
Despite slavery-like conditions at the workers' job sites and living areas, insult was added to injury in the wake of the April 2015 earthquake in Nepal in which 8000 people died. Nepalese workers at World Cup related job sites were refused time off to return to Nepal in order to deal with the loss of relatives and their homes.
FIFA could have exerted pressure on Qatar to enact internationally accepted labor laws for a multi billion dollar international event, and foreign governments opted to view bribery in a harsher light than the deaths of hundreds of migrant workers.
If only one thing is proven to be true, it is that on opening day in 2022 the World Cup will have no tribute nor moments of silence to remember the price paid by those least able to afford it.
©HeckleMaster™ Inc., June 11, 2015, All Rights Reserved